Endangered Folk Art Environment Preservation Initiative
Wednesday, October 07, 2009
The American Folklore Society has given a $3000 grant to the Mississippi Arts Commission's Heritage Program to be used to hire a consultant to study Miss L.V. Hull's house in Kosciusko and Margaret's Grocery outside Vicksburg (short piece in the C-L here).

Miss LV passed away last year and the future of her house / art environment was up in the air for a while. Here are some pics from our last visit: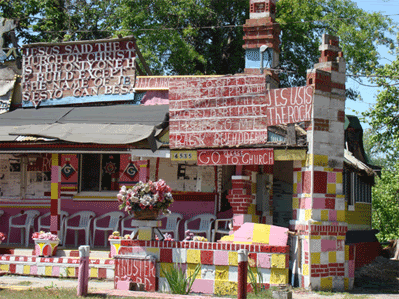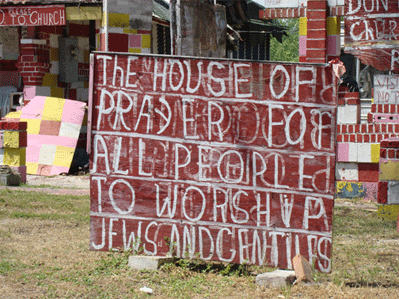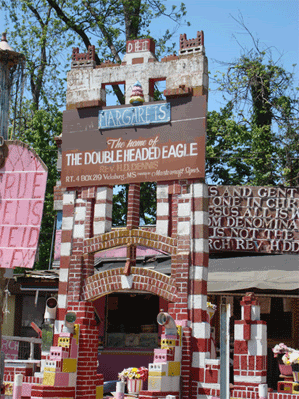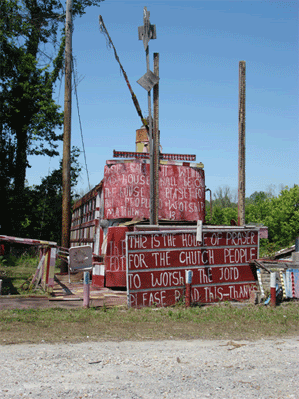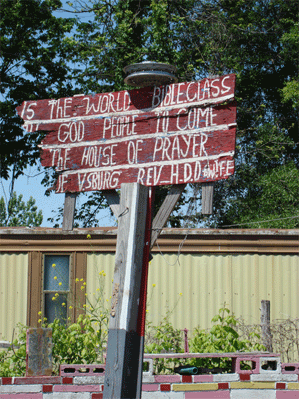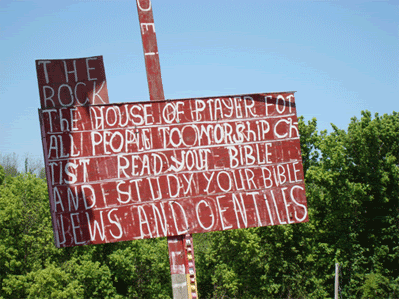 ---
Yesterday and today (at 2pm) the Attala Historical Society is asking people to come to the meeting room of the Attala County Library in Kosy to tell their stories of Miss L.V. and have them recorded.
---
The consultant that's hired to do the study is expected to "provide a professional account, with options for a plan to gather research, build support, start the preservation process and advise on accessibility, structural soundness, upkeep and management."