Queen Kelly's Monument
Monday, September 10, 2007
On our way back home, we stopped at Rose Hill cemetery in Meridian MS to see what was left on Queen Kelly Mitchell's monument that day (a little of her history is here, and a series of pics taken over a few years, here):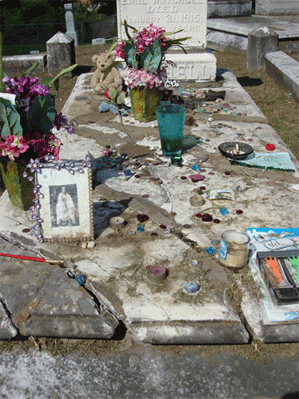 The collection of things that are left on her monument changes all the time.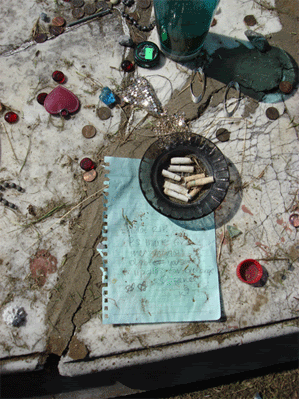 Lots of times there are wine or beer bottles. This letter reads: "Thanks for the merlot! I gave you some lipgloss for exchange. Renee & K-T"