A Picket Fence and a Double Decker Bus
Tuesday, September 04, 2007
My friend Jessie is selling these shirts in her Etsy shop:



...and $10 from each purchase goes towards the materials to build a white picket fence for Miss Patience, a woman whose new home was designed by the Gulf Coast Community Design Studio (after Katrina). Jessie made this chart to show how close they are to raising enough money to build the fence: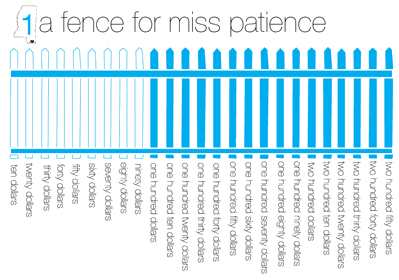 ---
One other really neat thing I found about Etsy is that you can search for people who are selling their things, by searching on location. The map is
here
- I found a really neat shop called "
miniblisscakes
" by searching for Mississippi...I am really thinking about getting
this double decker bus tee
for Shug...