Back Home
Thursday, August 16, 2007
One of the local television stations had a spot this morning with William Christenberry, who is back home this week to take pictures of the Black Belt, just as he does every year.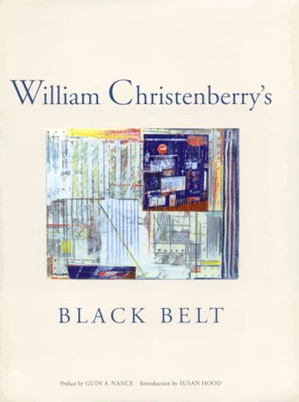 He also mentioned his newest book, William Christenberry's Black Belt, which came out in March.

The host asked him about how he considered himself and his work, and WC answered (thanks to my Tivo I got this!), "I think of myself as an artist. But - but - as time goes on, it's been pointed out, as you have here, I have really documented, if possible, the passing of time. I said 'it's possible' - I don't know if it's possible. But I go back to the same places year after year and I have not missed a year since 1968..."

One of the images in the book that they showed on television was a sketch he made (you can see it here) of a gourd tree. He said, "the gourd tree tradition has always fascinated me, which was really a mosquito deterrent. Primarily. But aesthetically, 'plastically', as we call it in the visual arts, the relationship of the spherical - the sphere of the gourd, or the bottle, too - and the linearity of the tree limbs, they almost always appear to be winter trees. You don't see any leaves on them. Aesthetically, that's what it's about."

I've got some of his books but I may go ahead and get this one. There's a project I want to do in Shug's room that has to do with his image of the green barn - I may try to start that this weekend...hmmm...