Onesies!
Tuesday, July 24, 2007
Shug (he's doing great!! He's such a happy baby!) got a couple of onesies from Harrilu - they're silk screened by hand on American Apparel onesies, and they make the neatest designs!

One of the ones he got is little peanut and the other is chocolate bunny (shown below):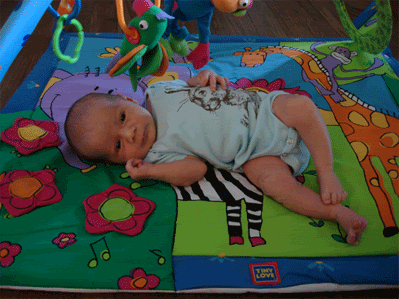 Besides the retail shops where Harrilu is available, they're also sold online at Etsy, here (I'm thinking about opening my own Etsy shop to sell some of the things I make!).

Etsy showcases a few of the things that people are selling here...some of it is just amazing.

I've made designs to go on tote bags for a couple of volunteer groups here locally using CafePress, and I've been *so* happy with the way those have turned out especially. I'm thinking about coming up with some new designs and uploading those to CP to make into onesies and other things...hmmm...