Sheraton Hotel, Tunica MS
Saturday, April 14, 2007
We've stayed at this Sheraton hotel once or twice before - it's actually part of a casino, but the rooms are nice and the very best part is that if you stay here during the week, the room cost is half or less than half than on weekends.

I've never heard of a Sheraton being part of a casino like it is here (it's owned by Harrah's), but we like it because we're still in the Delta and only about 30 minutes from downtown Memphis.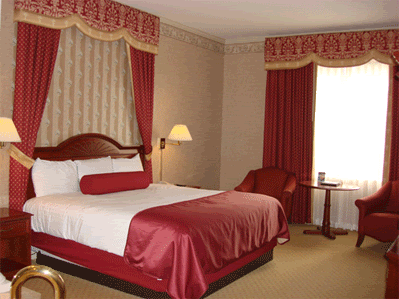 The room is pretty big, and the bathroom is large:




There is a jacuzzi in every room, too: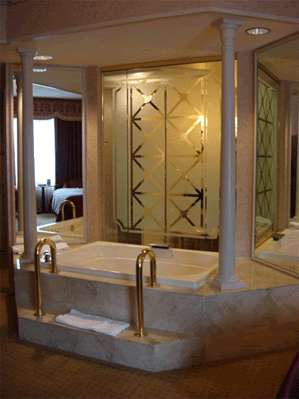 Some time soon, I'd love to stay at the Shack Up Inn, close to Clarksdale. It's at the Hopson Plantation, and they have sharecropper shacks all fixed up for people to stay in! How much fun would that be, to stay in a little (air conditioned & indoor plumbing installed!) shack? Well...it would at least be different. I've got a couple of pictures from there here. There's also a B&B called Uncle Henry's Place that *used* to be a casino, until the '30s when it was found out that the money was going to the mob in Chicago (there's a nice article in the NY Times that mentions it here). I don't remember where I read about it first, but it sounded *so* interesting...