Alabama Folk Art Exhibit
Sunday, April 01, 2007
Av and I went to the Alabama Folk Art Exhibit at the Young & Vann building in downtown B'ham - it's a special exhibit that the B'ham Museum of Art put together with the Alabama Bureau of Tourism & Travel to feature the state's folk artists. It's open through the end of this year and the artists on display will change over the months.

Because this is a special exhibit, the museum is not allowing pics to be taken in the galleries, but they have some pictures available in their media kit and online that I'll post below. I did take notes on which artists' work was on display - Av and I collect a lot of folk art and we are both big fans of several of the ones exhibited. Below is a list of all the artists represented when we went, and links to more of their art:

Chris Clark (quilts, mixed media), Essie Pettway (quilts), Jerry Brown (pottery), Lureca Outland (quilts), Annie Mae Young (quilts), Charlie Lucas ("Tin Man" - tin work, wire sculpture, paintings), Allen Ham (pottery), Eric Miller (pottery), Virgil Perry, Jimmy Lee Sudduth (paintings), Sibyl Gibson (paintings), Sister Gertrude Morgan (paintings), Yvonne Wells (quilts), Lonnie Holley ("Sand Man" wire sculpture, paintings, sandstone scuptures), son Kubar Holley (sandstone sculptures), Mary Whitfield (paintings), Fred Webster (painted carvings), Annie Lucas (paintings), Bernice Sims (paintings), Mose Tolliver ("Mose T" - paintings), Benjamin F. Perkins ("B.F. Perkins" - paintings, painted objects)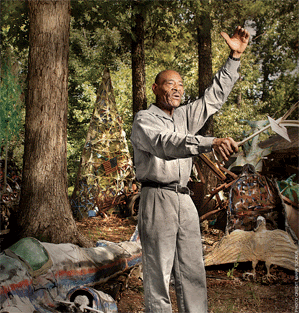 Photo Credit: Mark Tucker, as part of BMA's media kit for show
Thornton Dial (paintings, sculpture - The Last Folk Hero (wonderful book) includes a lot about him)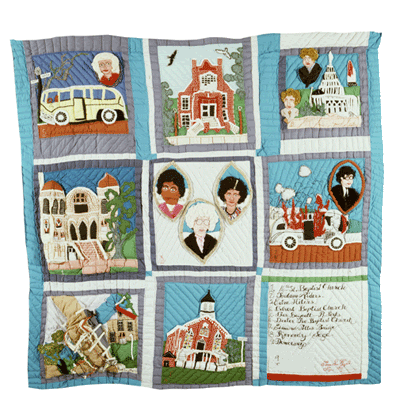 Photo Credit: part of BMA's media kit for show
Nora Lee McKeown Ezell (quilts - sections of the quilt above are 3D)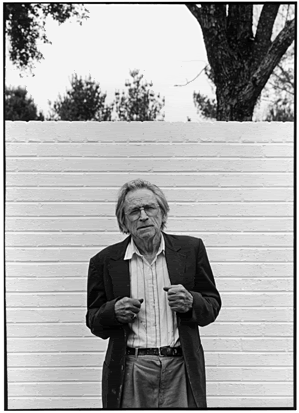 Photo Credit: part of BMA's media kit for show
Howard Finster (paintings, painted cutouts, Paradise Gardens art environment)

We're going to wait a couple of months and go again - I know they are supposed to have Bill Traylor, Juanita Rogers, Joe Minter, and a few others in the rotation later in the year.

I know Joe Minter was really wanting to get more recognition, and this will be great for him. I have a Flickr-set full of pics from our visit to his place, African Village in America, here.