Angelo Brocato's
Tuesday, February 06, 2007
Before we left for home, we stopped at Angelo Brocato's - they just re-opened back in September or October, I think. There's a little brass plate just above the door handle that shows how much water they got with the hurricane.

Isn't their sign great?!



We had a bite each of these - on the left is a 'Greek cap' and on the right, a Florentine:




...and we shared this small cup of St. Joseph Almond - yum!!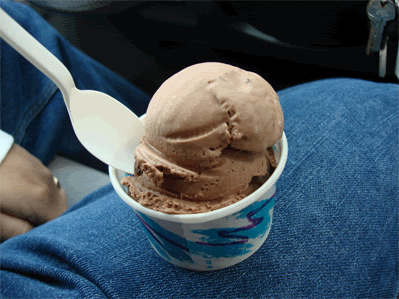 We made our usual trip to Dorignac's to get some things we can't at home - Blue Runner red beans, Community tea, creole cream cheese, Sal and Judy's sauces, some Hubig's pies, Zapp's chips in tabasco flavor, and a bunch of other things. We got a quart of Angelo Brocato's ice cream in pistachio flavor, too...