Mardi Gras Decorations
Sunday, February 18, 2007
I got the Valentine's Day decorations down today and immediately started decorating for Mardi Gras - here's the mantle: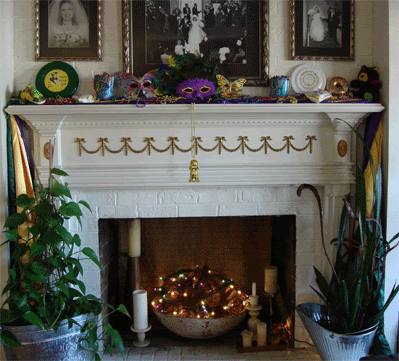 I put on the purple, green, and gold swags, then topped that with handfuls of beads, doubloons, king cake babies, and throws from different parades: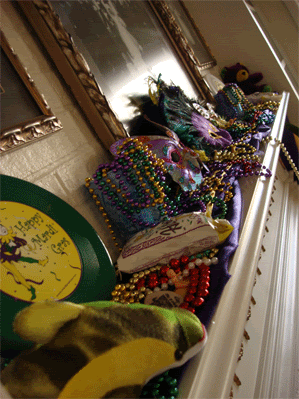 I love it when Hubig's does their Mardi Gras packaging, so I have to put a couple of those up, too: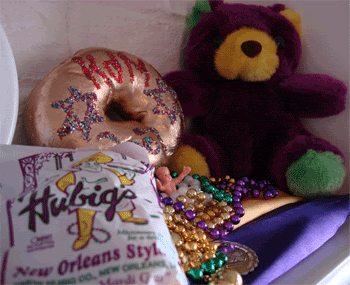 Here's the wreath I made last year - directions for this are here.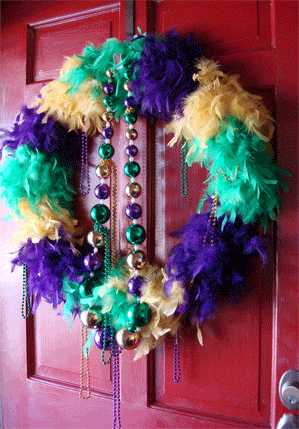 Mardi Gras Wreath...
Originally uploaded by Flutterbye8567.